Not all tax problems are the same, which is why there are so many different options for back tax resolution. Getting the right back taxes help requires a professional team that knows how to offer you customized service for your specific problems. The tax experts at Taxation Solutions, Inc., offer personalized tax resolution services to individuals and business owners in Milwaukee and the surrounding areas, and we'll use our expertise and hands-on experience to help you get the best tax resolution answers for your situation. When you call on us, we'll help you eliminate your state or IRS back tax issues for good. Call or e-mail us right away to benefit from our expert tax resolution services!
Tax resolution isn't something you can resolve taking a cookie-cutter approach. In order to find the most effective solution to your back taxes issues, you'll need the unique strategies and tax law service we provide at Taxation Solutions. Our approach involves working alongside you and the IRS to find the right solution that is favorable for everyone involved. We have over 40 years of combined experience to rely on, and in that time we've developed a strong knowledge of all state and federal tax codes. When you hire us to solve your tax problems, we'll use what we know to offer you a solution that will make paying back taxes as affordable and stress-free as possible. Our tax consultants will be able to help you with:
Offers in Compromise
If you want to settle with the IRS and resolve your tax debt for less than what you initially owed, then an offer in compromise is your best option. Taxation Solutions will help you negotiate with the IRS and facilitate an agreement that will allow you to pay back your IRS back taxes for less than what you actually owe. If you're thinking about applying for this option on your own, keep in mind that the IRS is not required to offer you an offer in compromise. If the IRS has any doubts about your ability to pay pack our tax debt, you could be denied an offer in compromise. That's where Taxation Solutions comes in and can provide you with the assistance you need to give you the best chance for acceptance. Get in touch with us today to start planning your approach, and you can be free of tax debt in no time.
Installment Agreements
Is the sum of your back taxes too much for you to pay at one time? If so, there's no need to panic about the situation. An installment agreement is an option that will allow you to pay off your debt in smaller increments over a longer period of time. Taxation Solutions can help you work out the right payment plan with the IRS that allows you to pay an amount that works with your budget, so that you won't have to face a personal financial crisis attempting to repay your all of your tax debt at once. Our tax consultants will work with you to minimize interest and avoid penalties so that, finally, paying back taxes will be something manageable for you. To get back in the good graces of the tax authorities, give our tax settlement pros a call today.
Property Lien Releases or Withdrawals
When back tax problems remain unresolved, then the IRS is entitled to make lien on your assets, including your home, car, or business. Designed to ensure that the tax debt will be paid in full, property liens mean that the IRS has a claim against your property. This can make getting a personal loan, new credit card, or mortgage loan impossible for you. If a lien has been placed on your property, call on the tax resolution service at Taxation Solutions. We'll help you settle with the state or federal tax authorities and finally achieve the release or withdrawal of the lien, so that you can get on with your life without this burden weighing on you.
Penalty Abatement
If you find yourself financially burdened by heavy penalties and interest, your back taxes can quickly spiral out of control and cause a great deal of financial problems for you. If you don't pay your taxes when you should, the penalties alone can grow to nearly half of the total tax that you owe. In addition to these penalties, the IRS will charge interest on any unpaid taxes. All in all, your back taxes can become seriously expensive, which can lead to financial ruin. But if you had legitimate reasons for not paying your taxes, don't fret: the IRS recognizes a few exceptional circumstances that excuse you from owing penalties on late or unpaid taxes (e.g. death of a family member, unavoidable absence, destruction of tax records, etc.). However, in order to qualify for penalty abatement with the IRS, you must prove "reasonable cause." The tax settlement pros at Taxation Solutions will do whatever is necessary to help you make your case and present it to the tax authorities, so that you can qualify for penalty abatement.
Bank Levy Releases
If you owe money to the IRS, you could also be subject to a bank levy. When the tax authorities place a levy on your account, they're making sure that any money you owe will be collected straight from your bank account. The IRS will first notify your bank of the levy, and your funds will then be frozen for a period of 21 days. At that point, the IRS is legally entitled to withdraw all the funds necessary to satisfy your debts. Once this money is deducted from your bank account, you have little hope of ever getting it back. To avoid bank levies, you should contact Taxation Solutions as soon as you learn of the levy. We'll help you resolve your back taxes debt on terms that are agreeable to you, so that a bank levy doesn't ruin your financial future and make it difficult for you to provide for your family or keep your business afloat.
Wage Garnishment Relief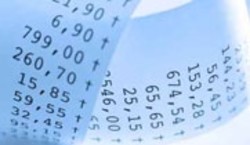 Wage garnishment, a process by which money is deducted from your paycheck, can be undertaken by the IRS in order to collect on unpaid back taxes. Also known as a wage levy, this process can create significant financial difficulties for you. If your wages have been garnished, the professional tax relief pros at Taxation Solutions will help you release the levy by negotiating an installment agreement, offer in compromise, or another type of back tax resolution with the relevant tax authorities. If necessary, we can help you prove financial hardship as a result of the wage garnishment to stop this type of levy.
Innocent Spouse Relief
If, in past years, you've chosen to file joint tax returns with your spouse, then you're both equally responsible for paying ALL taxes, interest, and penalties incurred during those years—even if you're no longer married to one another! However, the IRS understands that there are certain instances in which it wouldn't be reasonable to expect one spouse to pay for the couple's total tax debt, which is why it has instituted the innocent spouse relief option. To quality for innocent spouse relief, you need to prove that you aren't liable for the debt, and Taxation Solutions is here to help you do just that. Protect your finances today by calling in our licensed and insured tax relief experts to help you secure innocent spouse relief or solve other tax issues for you.
Appealing a Government Action
When the IRS takes action against you to collect unpaid taxes, your only source to fight this is an appeal. At Taxation Solutions, we're ready to provide you with all of the help you need to successfully fight garnishments, levies, and more. Don't let your hard-earned money be taken away from you without calling in our team to offer you expert tax resolution services.
Providing Milwaukee-area individuals and businesses with effective back tax relief that they can depend on, Taxation Solutions is here for reliable back tax help and resolution services for a wide range of tax issues. To put an end to your IRS back taxes and the never-ending headaches caused by tax debts, call our tax pros today!