When you owe back taxes, the stress from worrying about your financial situation can be tremendous. Whether property liens have been threatened or your wages have been garnished, the consequences of owing IRS back taxes can be disastrous. Back income taxes can get out of control quickly if left unresolved, and that's why it's important for you to consult with a tax specialist right away. The good news is that you can get expert tax assistance from Taxation Solutions, Inc. As knowledgeable tax consultants, we'll bring you over 40 years' worth of combined experienced,  and you can count on our expertise, professional accountability, and impeccable accuracy as we work diligently to solve your issues with back taxes. Don't let your peace of mind or your daily routine suffer due to back taxes—call the professionals at Taxation Solutions right away. Whether you're in need of help filing an old back tax return, you want to learn how to avoid wage garnishment, or you need assistance in negotiating an offer in compromise, you can rest assured that our experts can give you effective tax help. Managing your tax-related issues and getting you the tax debt resolution you need is our top priority, so call or e-mail us today to get started!
If you're struggling with IRS back taxes, it's best to have an experienced, knowledgeable professional on your side. Since 2008, our tax experts have been providing outstanding tax debt solutions to local Milwaukee residents who have who racked up a significant amount of debt in unpaid taxes. Whether you owe delinquent taxes to the IRS or to the state tax authority, our licensed and insured tax consultants will be able to help you find a solution that won't break your budget or cause you financial hardship of any kind. At Taxation Solutions, we'll help make sure that you get the best advice and assistance for whatever back tax issue is troubling you. Whether you need to file a late back tax return, want to know how to avoid a wage garnishment, or are interested in learning about how to apply for an offer in compromise, we can help. We're Milwaukee's top source for flawless tax debt solutions. We recognize that no two tax issues are the same, which is why we approach every client with a fresh perspective. Our team will develop a unique approach for:
Filing any back tax returns
Developing a manageable payment plan
Avoiding property seizures
Appealing government actions
Preventing garnishment, liens, or levies
Providing a strategy to deal with business tax issues
And further assistance with other back tax issues
At Taxation Solutions, we take pride in offering our clients some of the most comprehensive tax help available in the area. From attaining innocent spouse relief to negotiating installment agreements to filing for an offer in compromise, there's virtually no tax issue that we can't handle with ease and professionalism. Instead of giving into the stress associated with delinquent taxes, take control of the situation and get the help that you need from us to clear up your debt and move on with your life.With our extensive years of in-depth training and hands-on experience, we're available to help you understand the complex web of tax codes, laws, and regulations that might cause you confusion. If you want effective tax debt resolution, contact us today. We can offer you a free estimate for our services, so there's no reason to delay getting help with late tax returns.
Expert Back Tax Help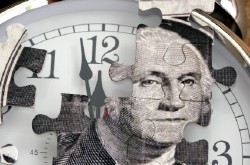 Taxation Solutions is here for you no matter what type of tax assistance you need. If you're currently panicking because you owe back taxes, our tax specialists will be able to help you figure out an easy and effective way of dealing with your unpaid taxes, no matter how weighty or complicated the situation may be. Owing IRS back taxes doesn't have to take a toll of your financial life or your personal well-being. When you hire us, we'll put our heads together to come up back tax resolution strategy that meets your needs. With a helping hand from the tax pros at Taxation Solutions, you'll be able to break free from the burden of delinquent taxes, and your financial future will be so much brighter.